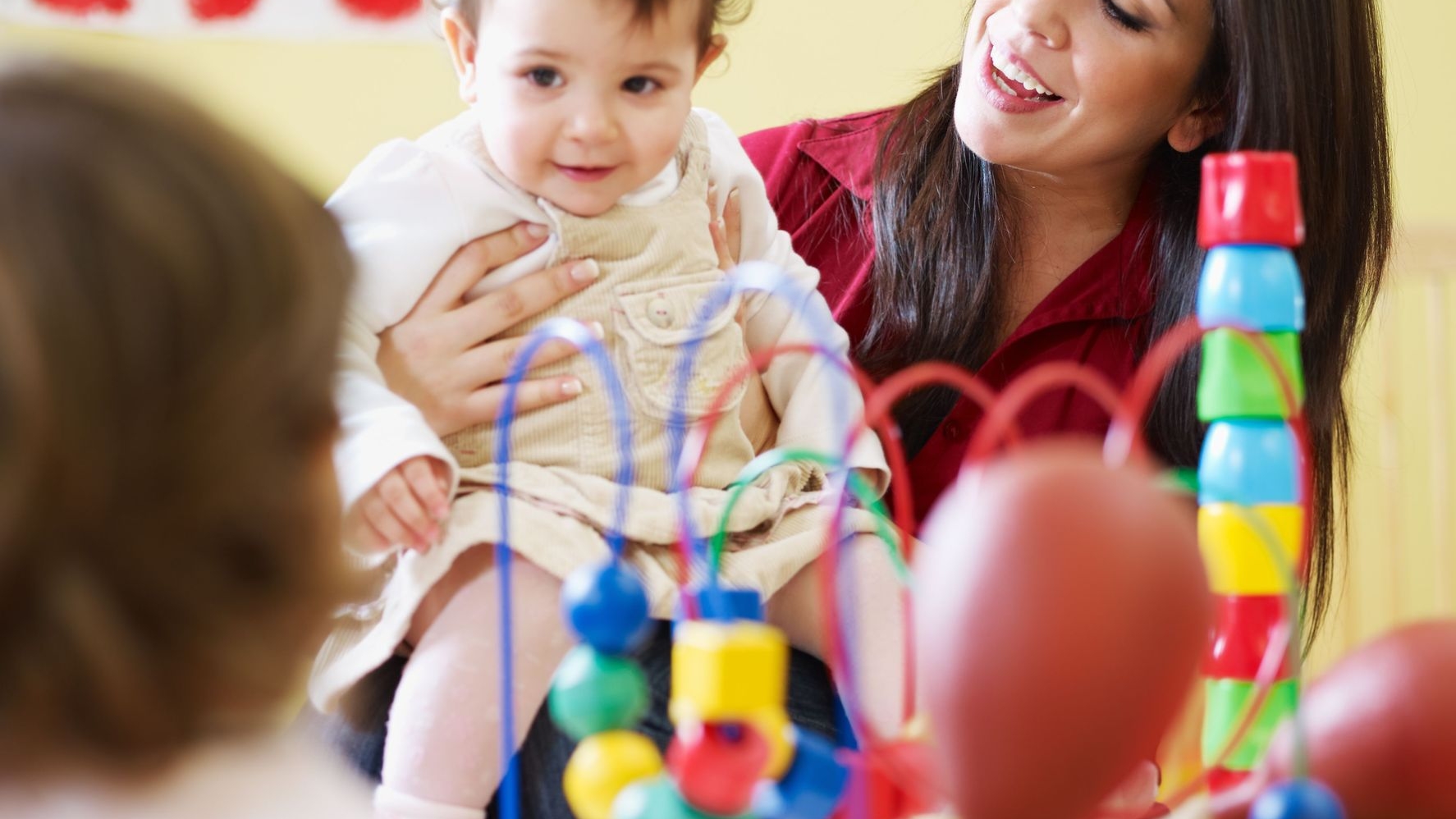 Ashley Leigh
Owner & Executive Director
Ashley is a happily married mother of 2 wonderful and loving girls. Gracelynn is 5 years and Harmony is 3 years old. Her children have inspired her to pursue her dreams and open Whole Babies Preschool & Childcare, LLC.
She is a certified childcare provider through the State of Oregon. She has completed all of the necessary state requirements including over 80 hours of infant and toddler training. Ashley and her husband are also both registered with the Oregon Central Background Registry.
Abby Bachelor
Infant/Toddler Director
WHOLE BABIES House on Chippewa
Abby grew up in Oregon as the second oldest of six siblings… proudly taking on the self-entitled role of their second mama! She started her professional experience by babysitting for neighbors and family friends and growing clientele through word of mouth. She also worked summers in her mom's registered in-home family child care in Salem. She attended South Salem High School (Go Saxons!) and participated in the Child Development course where she worked all four years helping run a half-day preschool program for about 30 preschoolers. Her senior year was spent as Lead Teacher. Abby also worked in the Salem-Keizer school district throughout high school tutoring Elementary students in Reading and Math.
Abby worked at the Courthouse Athletic Club in Salem while attending Chemeketa Community College. During her time at the Courthouse, she worked at the on-site child care and took the lead on a Saturday morning exercise program for the gym kiddos. While working at the gym, she also began to part-time nanny for an infant and had her in her care for about two years. Over the last couple years, she gave office jobs a try but these babies have been calling her name!
Sara Frye
Infant/Toddler Director
WHOLE BABIES House on Hume
Sara grew up in Portland as the oldest child in a family full of little girls. She has been watching toddlers and babies since she was 12 years old and took a Red Cross class in babysitting. In high school she studied Early Childhood Education and helped run the school preschool, as well as interning at an off-campus preschool. After graduation, she became a nanny. She has also been an au pair, living in San Francisco for a year and living in New England for a summer. Before Whole Babies she worked as the Lead Toddler and Infant Teacher in a preschool center. She is very passionate about working with children and believes that it is what she's meant to do! She has been professionally working with children for the past 13 years.
She has a four-year-old daughter, who attends preschool at the Avery house! They love to go swimming, go to the park, make art projects and play outside.
Preschool Director
WHOLE BABIES House on AVERY
Stephanie moved to Oregon from Las Vegas Nevada with her fiancé Ryan to further my career in Early Childhood Education and Family Studies in 2015. She has over 5 years' experience as an assistant teacher, lead teacher, assistant director and now proudly a preschool director here at Whole Babies!
She attended UNLV where she first pursued earning a degree in travel and tourism before picking up volunteer work through the Boys and Girls club and truly felt that her calling was working with children. She has since transferred over to PCC and plan to obtain my bachelors in Education. She has also obtained her Child Developmental Associate Credential (CDA) and has continued frequent training in the field.
She spends most, if not all of her free time with her new baby girl Mila who she welcomed September 2017. Her little family loves to practice yoga, rock climbing and exploring the beautiful Pacific North West.
She is looking forward to building nurturing relationships with the kiddos here at Whole Babies. She is thrilled to have the opportunity to be a part of their growth and development!
Felicia Baker
Preschool Director
WHOLE BABIES House on Siletz
Felicia and her husband moved to the Canby area after graduating from Oregon State University. She earned her bachelor's degree in Psychology. During her time at Oregon State she worked in a plant virology lab, where she realized she didn't enjoy lab work and is passionate about working with young children.
After graduation she started working at Whole Babies as an Infant & Toddler Teacher. She then stepped into the role of Assistant Director. She has been the Director of the Preschool House since November 2015 and does a wonderful job of creating wonderful learning experiences for the Preschoolers.
Gillian Stafford
Preschool Director
Whole Babies on Sunde
Gillian came to the US, 29 years ago from Scotland and started out as a nanny in sunny San Diego working for several families. This is when she
realized her passion is to work with young children. After nannying, an opportunity at Head Start arose, and she transitioned into the classroom setting. While at Head Start, she pursued many training opportunities and obtained my Child Development Associate. She continues to keep abreast of new trainings and she is always open to learning new skills. When she is not working, she sings in the choir and ushers at the theater on the weekends. She loves to read, hike, and travel with my daughter Amelia who is currently working in the humanitarian assistance field in Washington, DC.